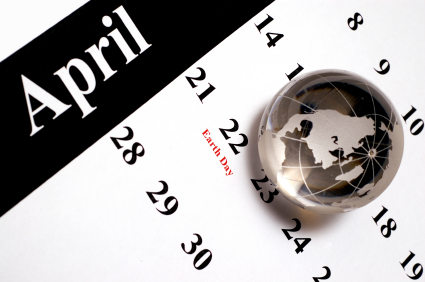 Colleen Schmid of Heathrow, Fla.  Writes:
"I've recently started a new business teaching families how to start going green in their homes.  I go through their homes and, room by room, show them what things they can be doing to save on power and water bills as well as removing toxins.  I will also begin showing small businesses how to do the same.
"Earth Day is on April 22, and I'm trying to come up with a big idea to get media attention for my business.  It's so critical that we all become aware of what we're are doing to harm our environment, waste precious resources and pollute.  It's also important to show people how living green saves them money and takes care of our Earth.
"Can your Hounds thing of some powerful ways for me t otie my business into Earth Day for some publicity?"  Her website is at Green-Irene.com.