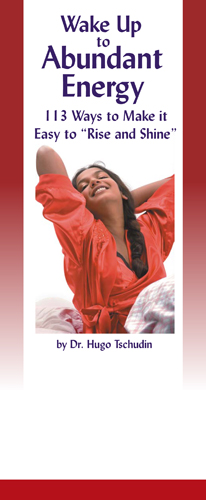 Hugo Tschudin of River Vale, N.J. writes:
"My booklet, Wake Up to Abundant Energy: 113 Ways to Make it Easy to 'Rise and Shine,' takes the struggle out of getting up in the morning.
"I'd like to find licensees who could buy the booklets in bulk to give away to customers who request a catalog, visit a showroom, or download a report.  Or, a company can buy the booklets for their own employees who can wake up energized and work more efficiently.
"I have focused on companies most likely to help their customers and employees fight fatigue, such as mattress manufacturers, breakfast cereal companies and coffee shops.
"But I'm wondering if it would be more effective to focus on other lines of business, or just on very large employers?  How can I find licensees for this booklet?  Or how can I generate free publicity to let companies know about it?"