Podcasting, also known as Internet radio, ranks as one of the fastest and easiest ways to build a large audience of raving fans, regardless of your topic.
If you don't want to hassle with learning the technology or buying fancy equipment to host your own show, no worries.
Be a guest on other people's shows where ready-made audiences are eager to hear you solve their problems, entertain them, or interpret the day's news.
As of this month, there are more than 700,000 podcasts, and many are hungry for interesting interviews. But the biggest challenge is finding the shows that are a perfect fit for you.
Tips Galore Tomorrow from Kathleen Gage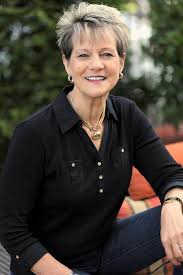 Join me from 4 to 5 p.m. tomorrow—Thursday, April 18—when Kathleen Gage shows you step by step how to find lots of podcast opportunities in the least amount of time possible.
Register for "The REAL Scoop on How to Become an In Demand Podcast Guest." This free training is for authors, speakers, experts, small business owners and nonprofits who want to build a wider fan base by tapping into the popularity of Internet radio.  
Why Kathleen? She's the "no-nonsense, common sense" online marketing strategist, speaker, author and product creation specialist who helps entrepreneurs make money online. Successfully self-employed since 1994, she gives her clients the tools to create businesses that last and make a difference at the same time.
I saw Kathleen's presentation a few weeks ago and loved how she explained the ways she is using podcasting for a new niche she's entering: the importance of eating plant-based foods for health. I knew I had to introduce her to you.
You will learn:
How to find the best shows for your expertise (or your genre if you're an author)
What most hosts require and how to prepare for shows
What to do during a show to promote what you're selling but not make it sound like an overt sales pitch.
How to lay a rock-solid foundation to fully optimize your appearances and create multiple revenue streams.
Kathleen will leave plenty of time for Q&A.
Exploding Popularity of Podcasting
The statistics tell the story.
New podcast stats and facts from Edison Research, Nielsen and other research firms show the popularity of podcasts keeps climbing.  These caught my eye:
More than half the people surveyed have listened to a podcast.
8 out of 10 listen to all or most of each podcast episode and listen to an average of 7 shows per week. 
45% of monthly podcast listeners have household income over $75K – vs 35% for the total population
Almost half the listeners enjoy podcasts while at home. 
Comedy is the most popular podcasting genre, followed by education and news. 
Here are more statistics from PodcastingInsights.com: 
Have I convinced you that the power of podcasting is perfect for Publicity Hounds?
One of the beauties of being a guest on many shows is that you don't have to create new content each time. If you're an expert on your topic, you can probably talk extemporaneously about almost any sub-topic. If you entertain, you probably already have a library of material in your head.
In other words, rinse and repeat. What could be easier? Don't forget to save your seat for tomorrow's training. Register here.