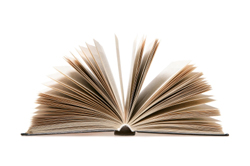 I know that sounds harsh, but it's true.
If you're trying to generate publicity for your book, you're going about it all wrong. You should be generating publicity for your expertise.
That's one of the topics I discussed when I was a guest on Stacy Harp's Blog Talk Radio show for Active Christian Media on Friday. If you missed it, you can listen here.
Other topics we discussed:
The two best things you can do if you need creative inspiration. One of them produced the name "The Publicity Hound" for my newsletter, a name I later adopted for my entire business.
How to research journalists you want to cover you.
Tricks for creating compelling headlines for articles and blog posts.
What to do—and not do—if you and your book are on the set of a TV show and the camera is on you.
Why 99 percent of TV and radio talk shows hosts never read the books of authors who they're going to interview.
If you have questions you didn't hear me answer, post them here in the comments section. Enjoy the show!
Update on March 1:
Want to find out how one author made her book an Amazon.com, Barnes & Noble and New York Times Bestseller?
     
Join my friend, Steve Harrison, tomorrow, March 2, for a free webinar (or telephone seminar) and discover the ingenious, yet simple "bestseller blueprint" you can use to sell more books in a week than most authors sell all year.
You'll hear from four authors who've used it to make their books bestsellers and one who sold $184,256.00 of copies at zero cost!
To register go here now.
I'm promoting this call as a compensated affiliate because I get a glut of phone calls from authors who can't park in their garages that are filled with cardboard boxes full of books they can't unload.