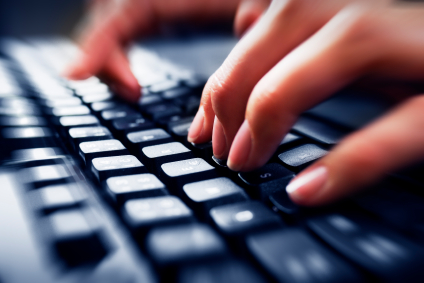 When you're planning a publicity campaign, don't overlook freelance writers, a powerful resource that can help you spread the word about your product, service, cause or issue—sometimes far better than a traditional journalist who works full-time for only one media outlet. 
That's because freelancers often use the same valuable sources (like you) over and over again, as they write for different newspapers, magazines and online news sites.
This short video explains what freelancers do, how they work, and where to find a fabulous free online database of hundreds of freelancers, with contact information:
 [iframe src="http://www.youtube.com/embed/wdHvUqKhFh0″ width="100%" height="480″]
Now that you know about the Society of Professional Journalists Freelance Directory, here are six more places to find freelance writers:
1. The Editorial Freelancers Association.
The EFA member directory is searchable by everyone for free. Search by editorial skill, subject specialty, hardware or software capability, location, name, keyword, or any combination of these. Members write their own descriptions of their services and bios and provide their own contact information.
2. Help a Reporter (HARO)
This free service will email you dozens of leads, Monday through Friday, from journalists who are looking for specific types of stories. Some of them are freelancers. You respond on your own and the journalist decides whether to write about you.
This is similar to HARO. They also offer a service in which journalists actually critique your pitches.
4. The National Publicity Summit in New York City.
Steve Harrison's National Publicity Summit Oct. 16-19 in New York City is a one-of-a-kind conference where you'll personally meet more than 100 top producers and journalists, many of them freelancers, and pitch your story ot them, one-on-one and face-to-face. The price goes up after 6 p.m. Eastern on Wednesday, Sept. 4. Learn more about the conference here.
NOTE: Steve is hosting a free teleseminar at either 2 or 7 p.m. Eastern on Thursday, Sept. 5, where you can learn "How to Become a Guest on Top National  TV Programs." Register here.  (These are affiliate links.)
5. The American Society of Journalists and Authors.
If you're a writer, you can join this group and attend their convention and other events—great for meeting freelancers face-to-face.
6. Use LinkedIn's Advanced Search to search for freelance writers who write in specific topic areas. You can also find them in LinkedIn Groups.
Watch this video as Wayne Breitbarth demonstrates how to use Advanced Search. The example he uses is for people who are looking for purchasing managers.  Simply substitute "freelance writer" or "freelancer" for "purchasing manager".
[iframe src="http://www.youtube.com/embed/1afmHmBD_wo" width="100%" height="480″]
Those are my seven resources. How do YOU find freelancers? Any success stories to share about how you generated publicity from a freelancer? Are you a freelance writer? If so, what tips can you offer for building the relationship? What's the best way for Publicity Hounds to connect with you?