By Billy Bones
There's no question that an endorsement from a celebrity or influencer, whether it's paid or not, can be a huge boost for your brand.
Celebrities are at the top rung of the "4 Levels of Influencers." A celebrity who's photographed using your product, or a social media post from an influencer singing its praises, can spread the word faster than any other marketing tactic.
But before any of that can happen, you have to figure out a way to get your product into their hands. How you do that depends on what you want from them in exchange for the free product you're giving.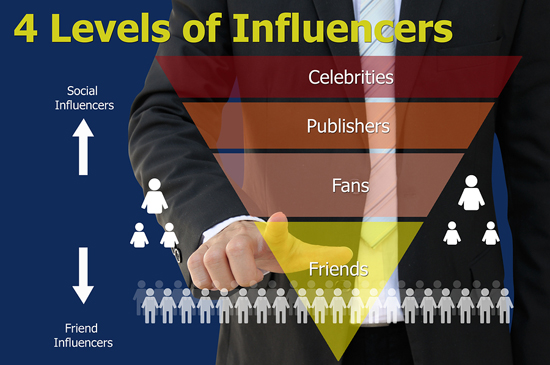 Here are some of the methods you can use to do this correctly and stand out from the competition.
1. Contact Celebrities' Agents, Managers or Publicists
Celebrities typically don't handle requests from brands. They usually rely on their representatives to manage those. So naturally, your first stop should be to reach out to a member of the celebrity's team to get the ball rolling.
Who that is depends on what you want in exchange for the free product. If you're hoping to secure a paid endorsement deal, you'll need to contact the agent. Agents are in charge of any potential business agreement between their clients and brand owners like you.
If you're simply hoping to give the celebrity some free product—like make-up, hair accessories, skin care products—in the hopes that they'll be photographed using it or that they'll post about the product on social media (but with no specific agreement in place to do so), you can try reaching out to their publicist or manager instead. Since there's no official business deal in place, the agent's approval is typically not required.
When you contact their representative, do so via email. No one in the celebrities' inner circle wants to spend time on an unsolicited pitch call.
And when you send the email, keep it brief. Explain why you think that person is a good fit for your brand. Outline what you hope the celebrity or influencer will do with the free product, and ask for the best address where you can send it. By asking for the mailing address, you've given the representative a call to action, which makes it more likely that they'll respond to your request. This also helps you establish a dialogue with them.
You can find out who represents specific celebrities along with the celebrity's agent and manager contact info through their website or by using a booking agent info database. You can find it by going to the celebrity's website, and looking for the Contact area on their website. If it's not there, or if the information is outdated, then you can sign up for a booking agent info database to find this information.
Celebrity Partnership Success Stories
This method is a great option for all kinds of products, and it has been used in the past with impressive results. For example, Appmoji, a tech company, used my company, Booking Agent Info, to reach out to model Amber Rose's agent and lay the groundwork for a deal for Amber to curate custom emojis for them. The app hit #1 on the Apple app store, and continues to be a huge success. Since then, Appmoji has used their deal with Amber as a jumping-off point to create custom emoji sets for lots of other celebrities, including Fetty Wap, Rick Ross, and DJ Steve Aoki.
Here's another success story. Lacer Headwear contacted the management team for artist Pretty Lights and struck a deal to do a social media campaign through Facebook for a limited edition hat. Since Pretty Lights is very engaged with his audience (over 800,000 likes on Facebook and an email list of over 100,000 people), it was a perfect partnership. And when the hat was released, Pretty Lights promoted it on Facebook and through his email list. The hat sold out within a day!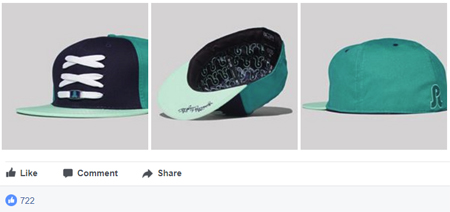 2. Gift Bags & Gift Lounges
The main drawback with sending your product to a celebrity or influencer's representative is that you're going through a third party who will then hopefully give it to the celebrity or influencer. Unfortunately, there's no guarantee that your product will ever actually reach the celebrity or influencer. So if you're certain they will love your product — as long as they get a chance to try it — you might want to take another route.
Gift bags and gift lounges are a great option.
When you think of getting your product into celebrity gift bags, you're probably thinking of the little tote bags that are packed with free samples and handed out at celebrity event. But for celebrities and influencers, gift bags have an entirely different meaning. They're usually a piece of luggage or a trunk filled with items just for them. The products inside are either given directly to them, loaded into their car at the end of the event, or shipped to wherever they want the items delivered.
Gift lounges are also a great option to ensure your product gets directly to a celebrity or influencer. Gift lounges are dedicated areas at celebrity events where celebrities can go to pick up free products from brands that have paid to set up a station. It's a little like a flea market, but instead of knick-knacks and junk, everything is high-end and free. Gift lounges are usually packed with photographers, so if you get lucky, you can get free pictures of a celebrity interacting with your product.
The Drawbacks
While gift bags and gift lounges are great for getting your product directly to a celebrity or influencer, there are a couple of drawbacks that you need to consider. First, they're not as great for kicking off any potential discussions about future partnerships. Gift lounges are set up and run by PR firms and agencies, so you won't have an opportunity to talk about how a particular celebrity or influencer might partner with your brand.
Also, this method is costly. To get your product into gift bags or gift lounges, you'll have to pay a fee. Gift bags are typically less expensive, from about $500 to $4,000. But with the lower cost also comes a lower likelihood that a celebrity or influencer will be photographed interacting with your product, since the products in the bags usually aren't taken out until after the event is over.
Entrance in a gift lounge usually costs at least $5,000. Depending on the type of event and the celebrities or influencers who attend, that cost can easily move into the tens of thousands of dollars. So depending on your budget and whether you want to use the product delivery as a springboard for an endorsement conversation, this may or may not be the best method for your brand.
This option is typically best for brands that have a tangible product they can provide to the celebrity — beauty products, clothes, books, or tech gear are some examples. If your brand is more tech-based and doesn't create physical products, this method probably isn't the best for you.
3. Invite Them To Your Shop Or Factory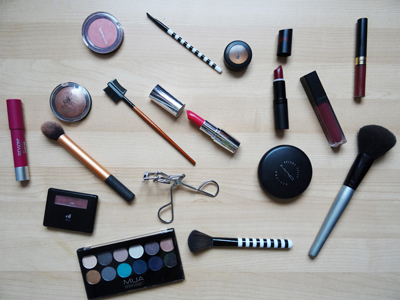 The third option is pretty straightforward: invite the celebrity or influencer to your shop or factory to pick out free samples. To do this, you'll need to go back to step one and reach out to the celebrity or influencer's publicist to send an invite and set up a time for them to come by.
If the celebrity doesn't have a publicist, try their manager. If you're hoping to use the visit to kick-start a negotiation for an official endorsement from the celebrity or influencer, their publicist will bring in their agent at the appropriate time, so don't worry about the agent at first.
The great thing about inviting the celebrity or influencer to your space is that you'll be able to chat with them one-on-one. And by allowing them to pick out products that interest them, rather than just sending them something you think they might like, there's a better chance they'll end up using it in public or talking it up on social media.
This method works best if you have a space that is comfortable enough for the celebrity or influencer to come visit. If you're working out of a tiny, cramped office space, they probably won't be too excited to stop by. But setting up a visit can be a great way to establish a relationship with them and their publicist or management, which will improve the odds of a successful potential partnership between them and your brand.
This method is best-suited for brands that have physical products on-site, like clothing, beauty or tech brands. You want the celebrities to be able to try out the physical product for themselves while they're there. So if your brand doesn't have a lot of samples or stock lying around on-site (and the place where they're made isn't a good spot to schedule a visit), you might not find this method as valuable as the others.
These are just a few of your options. Depending on your brand, product and goals, there may be other tactics you can try that might work better for you.
A Final Warning
Unless you're angling for an official endorsement deal, there's always a big risk associated with sending free product. The recipients might not use it, be photographed with it or talk it up on social media. But based on the benefits you can reap if the celebrity or influencer does reward your generosity, it's a gamble worth taking.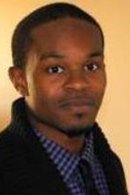 Billy Bones is the founder of Booking Agent Info, which provides brands with the contact information for the official agents, managers and publicists of celebrities. He also runs Celebrity Endorsers, which provides endorsement data for celebrities, including their current and previous endorsements, interests and the charities and causes they support.