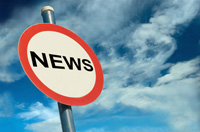 If you're looking for publicity from bloggers or traditional media but can't think of an idea to pitch to them, here's a quick way to find several. 
Longtime Publicity Hound Norman Lieberman reminded me about this yesterday when he emailed me to see if I had a list of questions that Publicity Hounds can ask themselves, designed to uncover nuggets of information that are possible story ideas.
I gave Norm two resources. The first is my "Story Idea Tickler List," part of the handouts for my "Savvy Media Relations" workshop: 
What's new or unique about your business?
   
What do you offer that your competitors don't?                                                   
      
How do you help people solve problems, save time or save money?
    
What business mistakes have you made that you learned from?
   
What new trends have you spotted in your industry?
   
Is there a social or political issue you feel strongly about? (Write an opinion column, letter to the editor or blog post.) 
    
Are you sponsoring a contest or an award?
    
Can you piggyback your topic off a holiday or anniversary?
    
How are you using technology in your business?
    
Do you have any good visuals that tie into your story idea for television?
    
What about your personal life? (Hobbies, travels, food, clothing, etc.)
    
Have you formed an interesting partnership or alliance?
    
What how-to articles could you write?
         
What topics are good fodder for a tip sheet? (9 tips for….)
    
On what radio talk shows would you be a good fit and what's the hot story of the day that ties into your expertise?
    
Are you the local angle to a national or regional story?
       
How are you using social media in your business? 
   
How can you piggyback onto celebrity news? For example, here are 10 ways to generate publicity from the Tiger Woods mess and here's how Connie Dieken, a Cleveland TV personality and media trainer, got publicity by piggybacking onto celebrity outbursts.
   
Do you have an interesting  stand-alone photo you can offer the media? Newspapers and magazines often use these photos as fillers.
If those aren't enough, you can check out the free sample chapter of my ebook, "How to be a Kick-butt Publicity Hound" where you'll find more ideas, and a fuller explanation of some of the ideas listed above. 
What ideas have you pitched recently that other Publicity Hounds could also use? Share them here.